"Making life easy"
Through technology and social work I have come to appreciate how little details may change people's life experience.
10-years experience working for different digital agencies collaborating with UX teams I got the chance to create smooth and meaningful interfaces, experiences and interactions for companies like Razorfish, Google, Coca-Cola, Kia, Mattel, Turner.
As a MS-Human Computer Interaction student at Georgia Institute of Technology I have the opportunity to learn more about user research, user-centered design and physical prototyping. A valuable experience I did not have the chance to experience during my former working experience.
The importance of talking to users, aligning their needs and stakeholders goals, working with technology teams connecting the creative and development process. All this experience shaped my interest on designing and developing systems, digital and tangible, that would help bring technology closer to users and everyday interactions.
Research. Design. Create
I am willing to combine my technical skills, team working and managing experience, and user research and design thinking perspective to continue moving along the path to create great and meaningful experiences for users, making life easier one interaction at a time.
---
Work and academic experience
---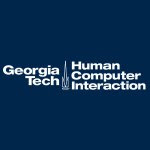 Georgia Institute of Technology
MS Human-Computer Interaction 2016 – 2018
User research, hardware and digital prototypes, wireframes, storyboards
Check projects at Georgia Tech
---
Huge Inc
Associate Technical Architect 2015 – 2016
Technical team leader, UX design with UX teams, scrum methodology, Front-End team training, Front-End architecture definition and development
Check projects at Huge Inc
---
Hypnoticmedia
Independent work as UX Engineer 2012 – 2016
Design interfaces and interactions for data visualization tools. Front-End architecture definition and development
Check projects at Hypnoticmedia
---
Prodigious LATAM
Front-End Architect 2013 – 2015
Lead front-end development teams. Delineate front end layer architecture. Define interaction requirements with UX teams
Check projects at Prodigious
---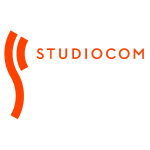 Studiocom – VML
Senior Web Developer 2006 – 2013
Implement interfaces, integrate third party services and widgets, HTML/CSS and Flash, Javascript development
Check projects at Studiocom
---